RS Artists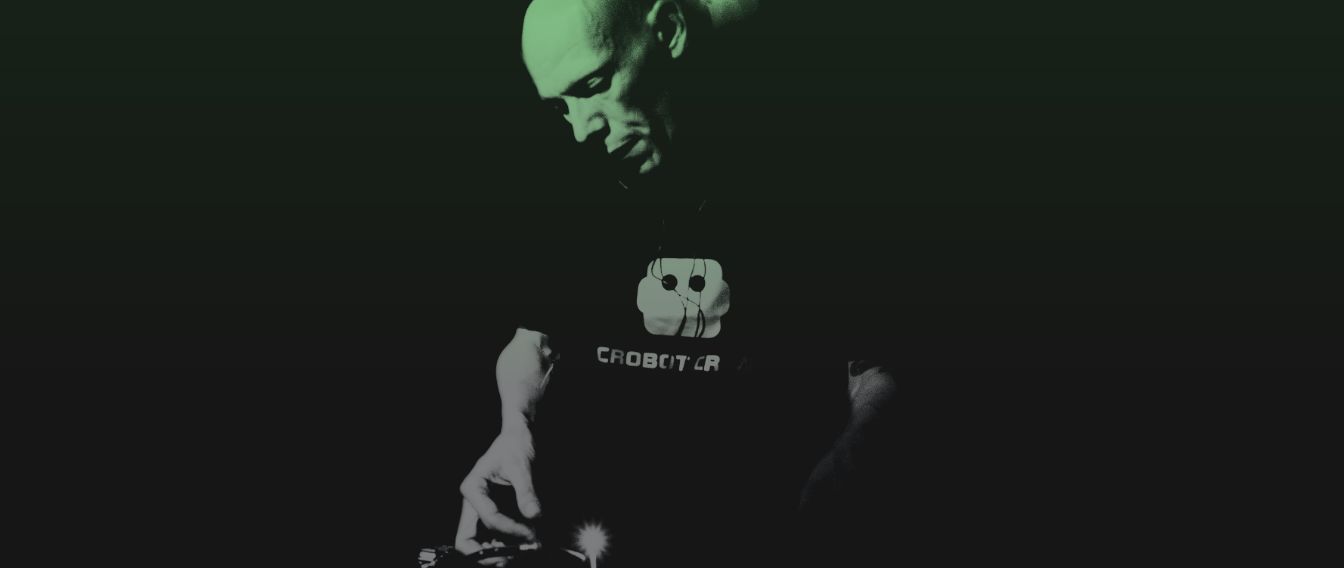 Bio
During a deep cosmic music journey through outer space: "Feeling the need to search for extra-terrestrial life I found myself, and now my mission is to reach the soul of humans through music beyond the stars". The Zenobit3 found a renewed sense of purpose, a belief in himself that welcomes new perspectives. The original roots and pure values of electronic music also found their place in the infinite space, as they are the starting point of the adventure as well as its final destination.
In 1993, Joaquín started his career dj under the alias Dj Pitch when he was a regular playing at the flagship clubs of Madrid at that time such as Voltereta (ALK-Madrid, Spain), Camelot (Valladolid, Spain) and Universe (MST-Madrid, Spain). Over the years, The Zenobit3 has explored many electronic music styles starting with EBM to discover artists like Aphex Twin, Autechre, CJ Bolland, Robert Leiner o James Stinson...to end up playing Disco, Broken beats, House, Idm, Hip-hop, Techno, Electro, D&B, Ambient...

Dark Archives Collective is a project to highlight when talking about Joaquin's music search and exploration. Dj Pitch, Dj Muerto (aka Arcanoid) Focus and Dr.Smoke (aka Oscar Mulero) joined creativity and the result was Altered State, weekly Drum&Bass sessions where they could experiment and share with the public these fascinating sounds and rhythms presented in different formats. They opened new creative doors and enriched the electronic music context of Madrid. Soon the collective went on tour around Spain to play at the hottest clubs of the moment such us Zeus(Coruña), Metro (Alicante) Copelia (Madrid), Moog (Barcelona), El Jardin (Gijon), Arena (Madrid), One (Madrid). During this period he also was part of Sonar Festival 2000, Festimad 2002 and Phonetica 2004 festivals thanks to the project "Pitch and Focus D&B and scratch application".

In 2004 with the influence of Carl A. Finlow, James Stinson, Anthony Rother... The Electro sound and rhythm he carried in his blood from long time ago took hold of him and focused on music production. In 2007, the track 'Madrid My Beat' released on the well-known Drivecom Records (on vinyl format - signed as Zenobite) the reason why Dj Picht became The Zenobit3. The track was positively valued by many artists and has became an anthem of this captivating and powerful music style.

He was part of Mugako Advance Music Festival 2017 (Vitoria / Gasteiz, Spain) and Celobert Festival: Advance Arts 2018 (Barcelona, Spain) where he has received a really positive feedback from visitors and media about his dj and live acts. Currently, he is really active taking part of underground clubs programming with serious music proposals such as Lanna Club (Gijón), Macarena Club (Barcelona), Ya'sta (Madrid, Spain), LAUT (Barcelona), Utopia (Madrid)... In addition, he manages Redsonja Beats together with Pelacha, Techno and Electro sessions that takes place every Thursday at Sala Siroco (Madrid) in which they also play as dj residents.

The Zenobit3 was part of I / O project together with Arcanoid, Ideograma and Boris Divider, among others. Since then, he took part in events such as FEMUR, Analogical Force, We Are The Robots, Electro / Techno Cracks...playing alongside artists like Dj Pelecha, Error Etica, Ultradyne, Silicon Scally, Billy Nasty...

His music productions are characterised by melodic structures, hypnotic arpeggios and killer bass lines. Groovy soundscapes dominated by alien sounds, a music journey to another galaxy through the stars. Absolute cosmic love... Lights from the Past (NCFM 01) will be the title of his next release on Redsonja Records. A special 10" vinyl edition signed by The Zenobit3 that focused on his particular way of understanding music and how he configures his Electro Universe.